Our team
A day in the life of our Customer success manager
15/03/2022 - 3 min read
COVR, responsible for the technical support of international medical and scientific congresses, is working at full speed. Bieke, Customer Success Manager at COVR, is committed to keeping an overview and avoiding any noise in communication. She would be happy to tell you more about the ins and outs in her job.
Customer contact & psychology
After studying 'applied psychology', I immediately started working as an employment consultant. There I grew into an office manager: a role in which customer contact is the main focus. The knowledge from my studies and the experience from my job in HR are the perfect combination to hold on to as a Customer Success Manager.
Managing, coordinating & controlling
My day always starts from within my mailbox. If I don't look there, I'm not up to date with all the ongoing business. Since we have so many international customers, with contacts all over the world, this is a crucial part of my day.
Another important thing is checking my calendar. That's where I check to see if I have any meetings scheduled that day. For example, I occasionally have to host a kick-off meeting at the start of a new conference project. Such a project is based entirely on what we call the project implementation plan. In my role, it is one of the most important tools that I always go over with the client. That way I can see what they exactly expect from us.
After this meeting, I have a lot to communicate to colleagues, customers, suppliers, etc. I am an intermediary who directs, coordinates and checks. If customers have questions, they come to me and I make sure that they receive the best possible answer.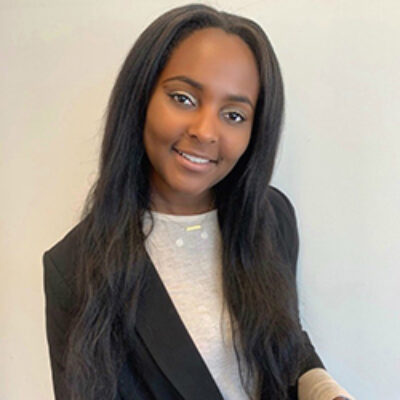 "When customers have questions, they come to me and I make sure they receive the best possible answer."
Always up to date
The best thing about my job at COVR is that I am always in contact with customers and colleagues. In addition, I have responsibilities: I have to be up to date and keep others informed. That brings a lot of variation. If I had to describe my role within the team, I would say:
Interactive
Challenging
Varied
Creating structure
If you want to get started as a Customer Success Manager, you definitely need to be punctual and structured. At times, there are several different conferences running in parallel. That goes hand in hand with an overflowing mailbox … It can be confusing, but if you work in a structured way, it is not a problem. In addition, customer friendliness is important. Even if you get the same question over and over again, help people with a smile, show that you are open to questions and that you are accessible. Finally, you must of course be able to speak English well, since we work with people from all over the world."