Smart advice
Lighting, audio, computers and many more: you will need it all when organizing a congress. COVR will take care of it for you.
What if you need 200 identical computers at the conference? Who do you rent projectors and audio equipment from? How to hire a local cameraman and AV technician? Is it better to hire audiovisual facilities from the conference centre or from local suppliers? COVR deals with these questions too. COVR helps you out, with reliable partnerships and a consultancy team that finds quality and skills for the best budget.
Covr's rental and consultancy services tie reliability, quality and budget together.
Our 'Smart advice' products
cmRental
COVR offers rental solutions for equipment such as computers, printers, laptops and much more at very competitive rates. All PCs are always pre-configured and tested in house before shipment. Like all COVR services, we deliver integrated solutions. So you are not simply renting a piece of equipment. We make sure all hardware components work in harmony to deliver one consistent and fully functional solution.
Find out more
cmConsult
COVR advises conference organisers on the best IT and/or audio-visual configurations to cover their needs. Comparative budget analysis from third-parties guarantees cost efficient solutions. Most of COVR's long term customers rely on the in house expertise for additional services like network infrastructure and custom development.
Find out more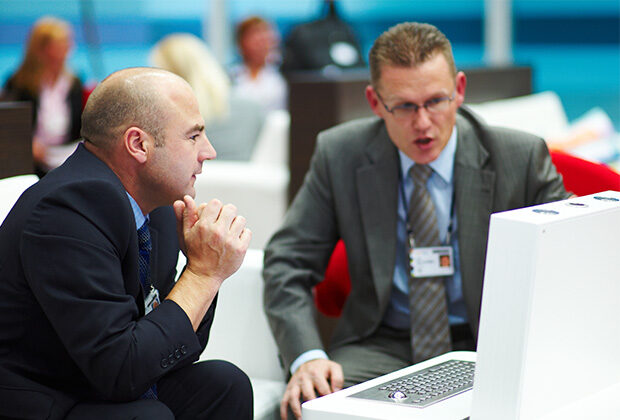 Want to know more?
Interested? Want to know more? Questions or opinions? Ready to rock your congress? We would like to talk about it! Please contact us.
Contact us